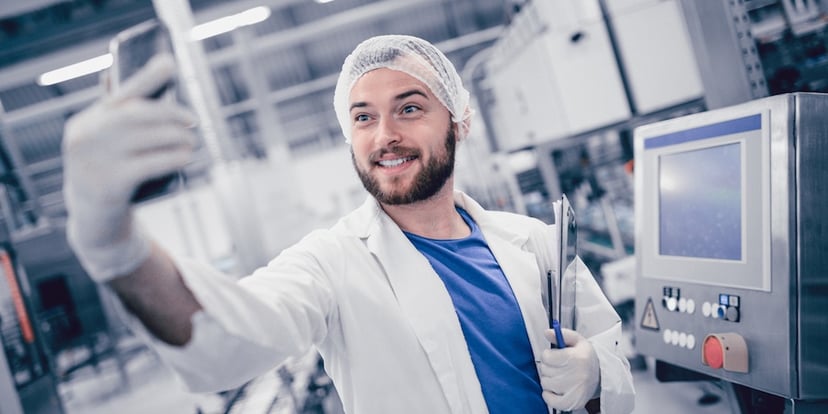 Some companies are overlooking one of their greatest potential marketing assets that, when unleashed, could transform their digital strategy and catapult their online presence in the marketplace. The reality is that these companies are already paying for it, yet aren't leveraging it to its fullest potential.
I'm not talking about overlooked marketing software capabilities or some hidden website functionality. And I'm not even talking about an "it;" I'm talking about who… your employees!
In case you haven't heard, social media employee advocacy is a "thing," and marketers are increasingly relying on employees to share companies' brands and messaging through their personal social channels. Where some organizations have limited their employees' social media use during work hours, others are encouraging it. And for good reason! Here's why you should encourage employee brand advocacy.
Employee Advocacy Gets Results
What if I told you there's a way to increase your web traffic by 500% and see a 25% increase in leads? Those are the kinds of results your company could see simply by fully leveraging employee advocacy.
One strategy hasn't changed much throughout the millenniums; despite the latest and greatest marketing tactics, word-of-mouth is still an effective and compelling tool. In fact, more than 92% of consumers say they trust products and services recommended by friends and family. The form in which that type of communication happens has changed, however. In today's digital landscape, word-of-mouth now happens by way of tweets, Facebook recommendations and other social avenues.
The reality is that people are more trusting of content shared by someone they know personally rather than a faceless corporate entity. That's why a brand's message is 24 timesmore likely to be re-shared when posted on an employee's personal profile versus on a company's page.
Happy Employees — The Key to Social Success
The types of results noted above have one major contingency: employees cannot be forced to use their personal social media channels to promote a company's brand.
Creating a culture in which workers feel compelled to share their personal accounts of what's happening within a company and why the work they do matters requires a foundation that values individuals and their contributions. That type of culture cannot be created overnight, and it requires dedication and, most importantly, demonstration from leadership.
When employees are happy, they'll be more engaged and more likely to enthusiastically promote their employer and its mission. According to the Edelman Trust Barometer report, employees are the most credible voices on a company's work environment, integrity, innovation and business practices.